NIHR Health Protection Research Unit in Gastrointestinal Infections Annual Conference 2019
Fri, 14 Dec 2018 10:30
WEDNESDAY 13 & THURSDAY 14 MARCH 2019

PUBLIC HEALTH ENGLAND, COLINDALE
61 COLINDALE AVENUE | LONDON | NW9 5EQ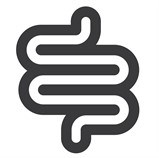 The NIHR HPRU in Gastrointestinal Infections is exploring the distribution of
diarrhoeal diseases in the population, establishing for whom the
disease burden is greatest and why. Deploying novel technologies and
developing and applying new methodology for investigating outbreaks and
detecting pathogens in the environment.
This annual scientific meeting will provide the opportunity to hear from key
investigators about the exciting research being undertaken and the future aims of the Unit.
Invited Speakers:
Professor Mike Catchpole, Chief Scientist,
European Centre for Disease prevention and Control (ECDC), Stockholm
'What are the infectious disease threats on the horizon for Europe?'


Professor Ian Charles, Director of Quadram Institute Bioscience:
'At the forefront of a new era of food and health research'


Dr Tim Dallman, Lead for Gastrointestinal Bioinformatics, 
Gastrointestinal Bacteria Reference Unit, PHE Colindale
'Genomic Surveillance of Salmonella Enteritidis reveals emergence of new epidemic clone circulating in European poultry industry'
After dinner speaker:
James Piercy, Science Communicator:
'The value of Patient and Public Involvement in Health Research'

To download the draft conference programme click on Conference Programme.
Cost:
Conference costs include entrance to two day conference and
conference dinner (3 course meal) at the Hendon Golf Club on 13 March.
HPRU GI Members - £115
Non-HPRU GI Members - £140
Day 1 rate excluding conference dinner - £80.00

How to Register:
Places are limited and by registration only.
If paying by credit card please register via the Univeristy of Liverpool's online store.
If your institution/organisation prefer to be invoiced for your conference attendance, please contact hprugi@liverpool.ac.uk
Registration closes on 25 February 2019.