Patient and Public Involvement and Engagement
We will embed active forms of patient and public involvement and community engagement across the HPRU to ensure patients and the public are involved in co-producing public health knowledge of importance and relevance to them. Drawing on our knowledge of practice, the PPIE evidence base and funder policy and guidance, we will establish high quality PPIE practice. Our intention is to capture and report the impact of PPIE to support the developing evidence base. We will also explore the role of patients and the public in knowledge mobilisation.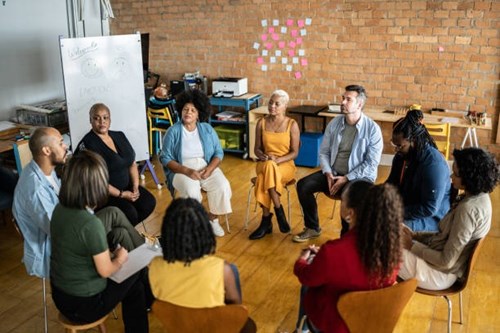 ---
Get Involved
One of the best ways to ensure our research meets the public need is to ask people for their feedback and advice on the research being developed. You don't need any particular knowledge or skills, just a willingness to give your opinion and the desire to get involved.
Training and support for members of the public and patients who are interested in becoming involved is provided.
For more information about ways to get involved or to join the mailing list for future events please contact: hprugi@liv.ac.uk or follow us on Twitter @HPRUGI