Five More Years! NIHR Announces Further Funding for HPRU in GI
Wed, 29 Jan 2020 15:45
The University of Liverpool (UoL) has been awarded funding by the National Institute for Health Research (NIHR) to once again lead the Health Protection Research Unit (HPRU) in Gastrointestinal Infections (GI). The award looks to build on the research and experience of the first HPRU, which concludes at end of March after starting six years ago in 2014.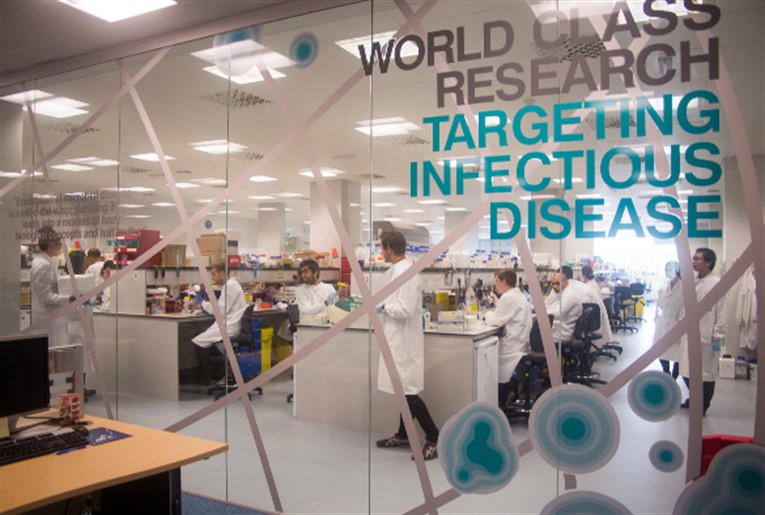 The HPRU in Gastrointestinal Infections, led by Professor Miren Iturriza-Gómara, continues the partnership between the University of Liverpool, and Public Health England, and is enhanced by the addition of the University of Warwick. Its objectives are to reduce the burden of gastrointestinal infections and health inequalities by deploying emerging technologies in data science and genomics to identify the drivers of disease experienced by particular communities and targeting effective interventions, based on societal values.
Funding from NIHR is also being provided for the same period to the HPRU in Emerging and Zoonotic Infections, led by UoL's Professor Tom Solomon, continuing the university's partnership with Liverpool School of Tropical Medicine and Public Health England, and being joined by the University of Oxford, focussing on such threats as Zika, dengue, Lyme's disease, Ebola and coronavirus.
Professor Louise Kenny, Executive Pro-Vice-Chancellor for the Faculty of Health and Life Sciences, said: "I'm delighted that Liverpool has once again received this funding from NIHR to host these important Health Protection Research Units in Infection. It underscores Liverpool's pre-eminence at the forefront of infectious diseases research in the UK.
"Indeed, Dame Sally Davies, former Chief Medical Officer and our UK antimicrobial resistance (AMR) Special Envoy who visited Liverpool last week to celebrate the foundation of a Chair of AMR Research named in her honour, said that Liverpool is leading the way in combating the threat of infectious diseases on the global stage."
A total of 14 new HPRUs were announced today by NIHR, as part of a £58.7 million research investment to keep the public safe from current and emerging public health threats. The HPRUs, which are all partnerships between top universities and Public Health England, will launch in April and run for five years.
Health Minister Nicola Blackwood said: "The UK's achievements in public health to date have saved the lives of millions of people. This would have been impossible without world-leading research conducted by some of brightest minds up and down the country.
"The latest round of NIHR's Health Protection Research Units, which have previously played a pivotal role in responding to major events such as the Novichok and Ebola incidents, will continue protect the health of the public and reduce inequalities – helping us all live healthier lives."